I am a Non Professional City Tour Guide and Explorer.
I am proud to be born in City of Royals Jaipur.
I simply love what I do. I am a Master of English Lit. by Professsion.
I am also graduated with Indian classical Music.
GREEN BELT IN TAKEWON MARTIAL ART FROM INTERNATIONAL
TAKEWON DO FEDRATION,GRADUATE WITH HINDUSTANI CLASSICAL
MUSIC WITH SPECIALIZATION OF HARMONIUM, HAVE WON THE BANGLORE
CERTIFICATE IN CRAFT WORK.....
WINNER OF THE STATE ESSAY CHAMPIONSHIP.......
PROVIDED SERVICE IN THE AIRFORCE AS A CADET.............
As a tour guide I have the honour and pleasure to meet
people of different nationalities travelling to City of Royals Jaipur
for pleasure or on business trips.
As a New tour operator, I worked out numerous tour programs and itineraries
for foreign Guests and visitors travelling on business or for pleasure.
I truly love my job and creating new tour programs and make them working.
Let me invite you along on a guided tour in and around City of Royals,
which has a myriad of exciting and appealing attractions.
I would be happy to take you around showing my favourite sights,
picturesque lanes full of unique architectural details and reveal
some of the mysteries. If you have any special preferences /interests
I would be more than happy to prepare a new tailored-made tour to
include your interests/preferances.
I hope you will also share my passion of taking photos of people
we meet and places we visit.
I look forward to meeting you in City of Royals very soon!
Namaste
Welcome To India
Regards,
Darshana Rajvansh
MA [Eng Lit.]
AeroSoft Corp
www.asiaguidetours.in
www.aerosoft.in
www.aerosoft.co.in
www.aerosoftorg.in
www.aerosoftorg.co.in
www.aerosoftcorp.in
www.aerosoftcorp.co.in
www.aerosoftseo.com
On Line Assistence :
Gtalk : Darshana.aerosoft@gmail.com
Y! Messenger : Darshana.aerosoft@yahoo.com
Rediff Bol : Darshana.aerosoft@rediffmail.com
MSN : Darshana.aerosoft@hotmail.com
We request you to provide maximum information related to your travel plan in the "Requirements" field This will help us to process your information quickly and accurately.
http://aerosoftseo.com/maketourindia/
http://mandu-thecelebrationoflove.blogspot.com/
http://bandhavgarh-nationalpark.blogspot.com/
http://aerosoft-career.blogspot.com/
http://shweta-agrawal-indore.blogspot.com/
http://airaviator.com/freeguide/
http://visitshirdi.co.in/Book/
http://the-multi-tasking-banana.blogspot.com/
http://newzealand-aviation-news.blogspot.com/
http:http://canadian-aviation-news.blogspot.com/
http://USA-aviation-news.blogspot.com/
http://UK-aviation-news.blogspot.com/
Mr Ronak Agrawal, AsiaGuide Tours & Travels, B-19, Upper
Ground Floor, Stadium Complex, Jalgaon 425001 MS India, Tel: 91 257-2239636 M :-
91- 9960222656 E : asiaguidetours@gmail.com W : www.asiaguidetours.co.in
http://asiaguidetours.co.in
B: http://asiaguidetoursandtravels.blogspot.com
Shripad India Tours & Travels, B-110, Dindayal Complex,Near Ved
Nagar, Nanakheda, Ujjain, India T : 456010, 9406841345, 07344041397,
E shripadtravels@yahoo.co.in, www.shripadtravels.com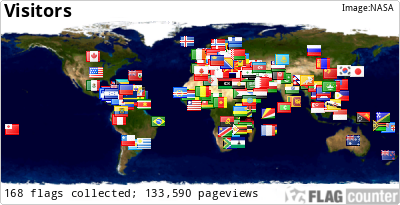 blogs
Poonam Jacob [ B Com, Dip In Aviation & Travels ]
International Aviation Consultant / Co Ordinator
AeroSoft Corp
www.AsiaticAir.in
www.asiaguidetours.in
www.aerosoft.in
www.aerosoft.co.in
www.aerosoftorg.in
www.aerosoftorg.co.in
www.aerosoftcorp.in
www.aerosoftcorp.co.in
www.aerosoftseo.com
M 09179405507
http://aerosoftseo.com/maketourindia/
On Line Assistence :
Gtalk : Poonam.aerosoft@gmail.com
Y! Messenger : Poonam.aerosoft@yahoo.com
Rediff Bol : Poonam.aerosoft@rediffmail.com
MSN : Poonam.aerosoft@hotmail.com
http://poonamasiaticair.blogspot.com/